Learn More About the Tampa Bay Safety Surfacing Team Today

Whether it's a playground, workout area, sports field, or even gym, if the flooring is stiff and rigid, it will cause injuries. It's the reason people have now started moving towards safety surfacing materials like EPDM rubber, PIP rubber, bonded rubber mulch, etc.
Such materials are preferred as they are good shock absorbers, more durable, resilient, and aesthetic. As safety surfacing materials absorb more shock and are soft, even if a kid or adult falls from height, the chances of getting injured reduce to a minimum. If you're interested in installing safety surfacing materials in Florida or anywhere else within the USA, connect with us. Who are we?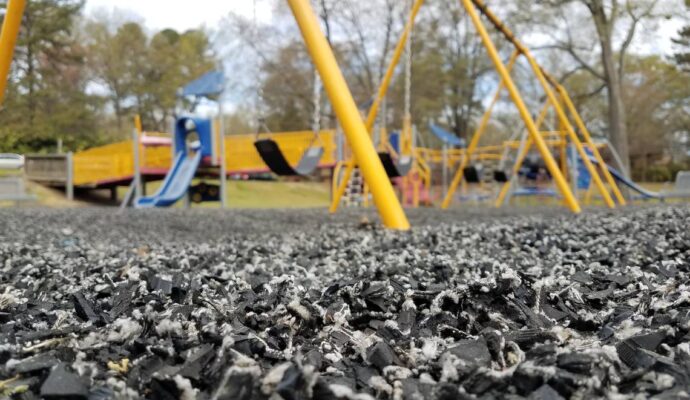 Who are we?
---
We're Tampa Bay Safety Surfacing – a full-service safety surfacing company. We deal with a range of safety surfacing materials which, when installed, not only offer decent protection but look quite attractive. Here are the services we offer within the country:
Safety Surfacing Services: Safety surfacing is a simple process where either a mixture of several products or a single product is installed over an existing surface to offer comfortable, safe, and attractive flooring. Here are the different materials we can help you install: 
Synthetic Grass: Synthetic grass is a common alternative to natural grass. Its made from synthetic fibers and is more durable than natural grass. Syntenic grass is best for homes, lawns, balconies, gardens when you want lush green ground but don't want the hassle of maintenance.
Poured-In-Place Rubber: Poured-in-place rubber or PIP rubber is an amazing material for safety surfacing. It's a mixture of two rubber compounds and is safe for humans, pets, and even the environment. PIP rubber is easy to install and is a good protective material for playgrounds and parks.  
Bonded Rubber: Most people do not like poured rubber because of its poor quality and low resilience. It's the reason bonded rubber was crafted. It's more durable, versatile, resilient, and shock-absorbing than poured rubber. However, bonding is meant only for low traffic zones only.
Rubber Tiles: Rubber tiles are another material you can rely on. As the name tells, it looks like tiles and usually is available in square shape but can be cut to fit almost any flooring. Such tiles are durable and suited for gyms and cooking regions.
Synthetic Turf: This material is meant for professional sports complexes where you need a low-maintenance yet effective product. 
Bonded Rubber Mulch: It's similar to asphalt mulch but is more durable and does not displace with time. 
EPDM Rubber: EPDM rubber is an amazing material meant for playgrounds with swings, parks, and running tracks. 
Contact us
---
Tampa Bay Safety Surfacing is one of the top safety surfacing companies in the USA. Our professionals not only install the best surfacing materials but also help customers in choosing the right material. We have a range of safety surfacing materials to choose from, and our services are affordable. So, for a reliable and effective safety surfacing experience, reach out to us now.  
Below is our list of additional services: