Best Synthetic Turf Installation Services in Tampa Bay, FL

Synthetic turf is basically a surface made up of synthetic fibers, which gives a natural look like grass. It can be used in places like sports events, playgrounds, colleges, universities, and parks. The main benefit of using synthetic turf is that it requires low maintenance, unlike natural grass. Tampa Bay Safety Surfacing is one of the best companies offering services for synthetic turf surfacing. Our company will provide you with the best deals and services as per your requirements.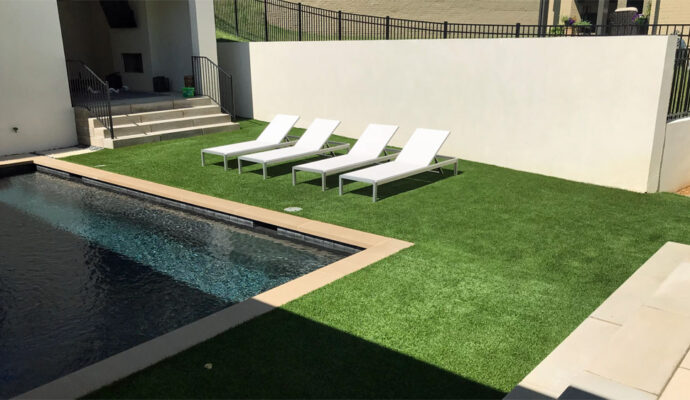 Types of Synthetic Turf?
There are three types of turf systems: First generation, Second generation, and Third generation. First-generation turf systems consist of short fibers without any infill, which was taken over by the Second-generation turf system, which consists of long fibers with sand infills. Nowadays, most people prefer third-generation turf systems, which are infills that are a mixture of sand and recycled rubber, or we can refer to it as rubber crumb.
Synthetic turf height usually preferred is 9mm for sports and 45mm for landscaping or playgrounds. It consists of holes every 30 cm to facilitate drainage to prevent any type of water collection. It is made up of multiple layers as well as provided with grass blades filled with sand. Synthetic turf is a modern and innovative product and can stand in many types of weather. Synthetic turf is much like a grass carpet. In this process, the first base is prepared as per the requirements, and then it is stitched to the ground to have a long-lasting life.
Benefits of Synthetic Turf  
Let us discuss some of the benefits of Synthetic turf:
First, this is cost-effective. Synthetic turf requires low maintenance as this requires no trimming as well as irrigation. This also saves your money on the garden equipment as it doesn't need any maintenance.  Natural grass fades away or dies in the shade because of lack of sunlight, but this is not the same in the case of synthetic turf as it doesn't grow or spread, so it doesn't require any sunlight or water. This further saves your money.
Synthetic turf doesn't grow, so it doesn't require any harmful fertilizers, so it is much safer than natural grass. Synthetic turf will prove much healthier than natural grass. Heavy footsteps may lead to bare space on the natural grass, which may lead to further injury to children or the players. The best thing to replace this is the Synthetic turf as its fibers remain upright and, as a result, no bare spots. Synthetic turf is much safer as bare spots on natural grass may lead to serious injuries.
Synthetic turf also prevents grass stains as this acts as a layer between the ground and the person. Unlike natural grass, this is also protected from UV rays, and as a result, it doesn't turn out brown and remains green all year round, giving a beautiful look. There is no chance of collection of water on the surface because there are holes present every 30 cm, which further leads to the prevention of mosquitoes and diseases. This is also beneficial in wet weather as it doesn't retain any water so the players or children can play safely.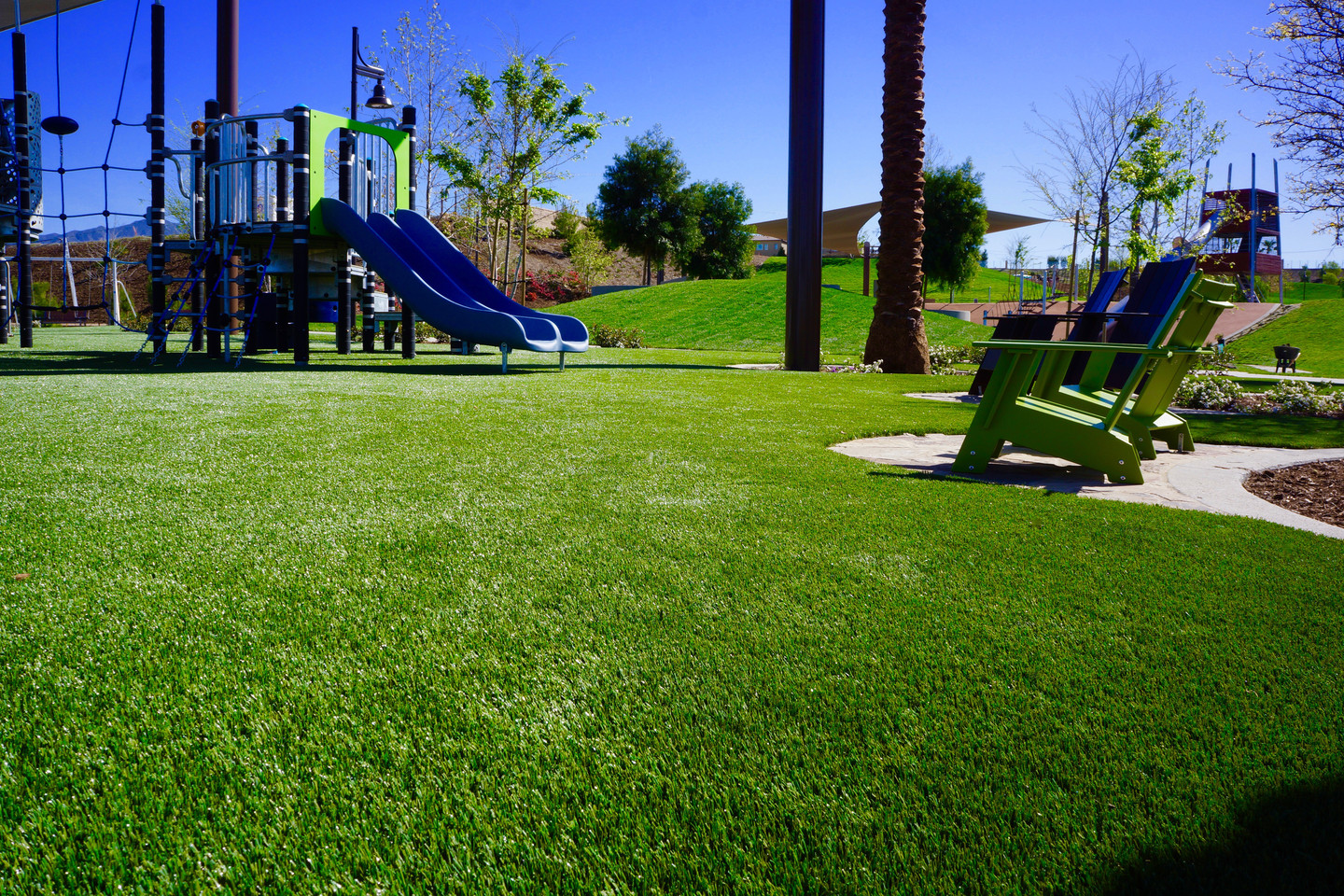 Difference Between Artificial Grass and Synthetic Turf
Many of you will be confused between artificial grass and synthetic turf, so let's clear the doubts:
Artificial Grass
Artificial grass is much softer than synthetic turf. This is usually used for lawns, gardens, or parks. This is not equally durable as synthetic turf. But this provides much more safety than natural grass. This grass is generally making gorgeous lawns that appear appealing to the eyes. This is the best ideal for kids' parks or playgrounds. 
Fields of Applications Of Artificial Grass
Balcony

Indoor playground/gym

Outdoor furniture

Driveways

Synthetic turf
Whereas synthetic turf is tough. This suits best for the sports event's playgrounds. This is generally made tough to bear rigorous activities, and this is equally safe as artificial grass, which further reduces the injuries. Also, synthetic turf offers a better grip even when it's wet. It's one of the reasons synthetic turf is installed in playgrounds.
Fields Of Applications Of Synthetic Turf 
Sports applications:
Baseball

Rugby

Cricket

Field hockey

Tennis

Golf
Other applications:
Landscaping

Playgrounds

Dog parks

Airports
What is the cost of the application of synthetic turf for your surface?
The cost of synthetic turf depends on various factors and as well as on customer requirements. The cost depends on factors like the yard's size, the type of material used, and the preparation that need to be done. Synthetic turf surfacing comes with a minimum of 15-20 years of warranty. If synthetic turf requires a smooth surface before installation, so if you want to remove the grass or garbage or a concrete floor, this will cost extra charges to you. The average estimate for installation is $12.33 per square foot. It can range between $8-$14 as per the customer's requirements.
This may appear as a high cost at first, but at last, it will appear as a boon at the end. Because this method requires very low maintenance, and this is durable too. However, the real cost or estimate may differ. It's because every customer brings along unique situations which are accordingly dealt with. For precise estimates, please reach out now!
Why choose us?
---
Our company, Tampa Bay Safety Surfacing has the best team for your work and will totally work as per your requirements. We will try to provide you with our best offers and services. Our team is efficient and acquires great knowledge and can deliver the best installation. Only skilled professionals should install synthetic turf. It's the reason you should come to us. Our company can help you with the best skilled and experienced professionals. They work with precision and have managed to successfully complete hundreds of projects. Our company provides various safety surfacing services. So, if you need extra services like bonded rubber, EPDM rubber installation, etc. our professionals will help you with that. If you have any queries regarding this, please contact our experts.
Below is our list of additional services: