Tampa Bay's Best Bonded Rubber Mulch Installation Services

Selecting the right kind of surfacing system is the first step to ensure safety. There's much to notice when choosing the safety surfacing for playgrounds, gardens, parks, etc. Bonded Rubber Mulch fits the system perfectly no matter what type, size, or density the surface possesses. Although Bonded Rubber Mulch resembles poured rubber yet, it stands out the poured rubber in many ways.  
Tampa Bay Safety Surfacing offers durable, long-lasting, and sustainable product services at low prices. We do provide customized services with years of guarantee for the same. Interested in knowing more? Contact us and request free estimates and quotes.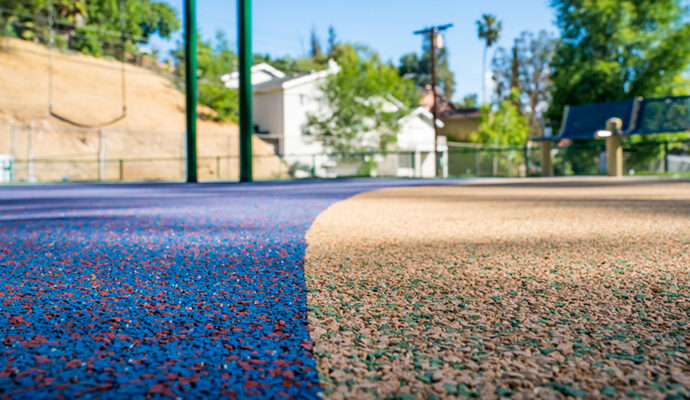 Bonded Rubber Mulch
Bonded Rubber Mulch is the perfect option, especially to keep a natural look of the place. Along with a smooth unitary surface, it adds elegance to the place. Unlike loose-fill surfaces, it doesn't displace or crack with heavy jumping or jogging. Furthermore, it requires low maintenance and timely repair. Bonded Rubber Mulch surfacing characteristics help create a genuine setting with your play tools, surroundings, etc. our company uses clean, recycled rubber products to create environmentally friendly safety surfacing. 
How long does it last? 
Even with the least attention, it can last more than a decade. The surface can be renewed with special coatings if it wears out due to high traffic or for some other reason. New layers are simply poured over the existing ones. They provide you with a smooth and stable surface to walk, run, jump or jog. On the other hand, natural systems, including lawn grass surfaces, need much attention and time to repair and replace. Also, they are responsible for causing many respiratory allergies. BRM surfacing systems are tested and verified. So, it is best to choose a healthy system in the first place.
Benefits of Bonded Rubber Mulch Surfacing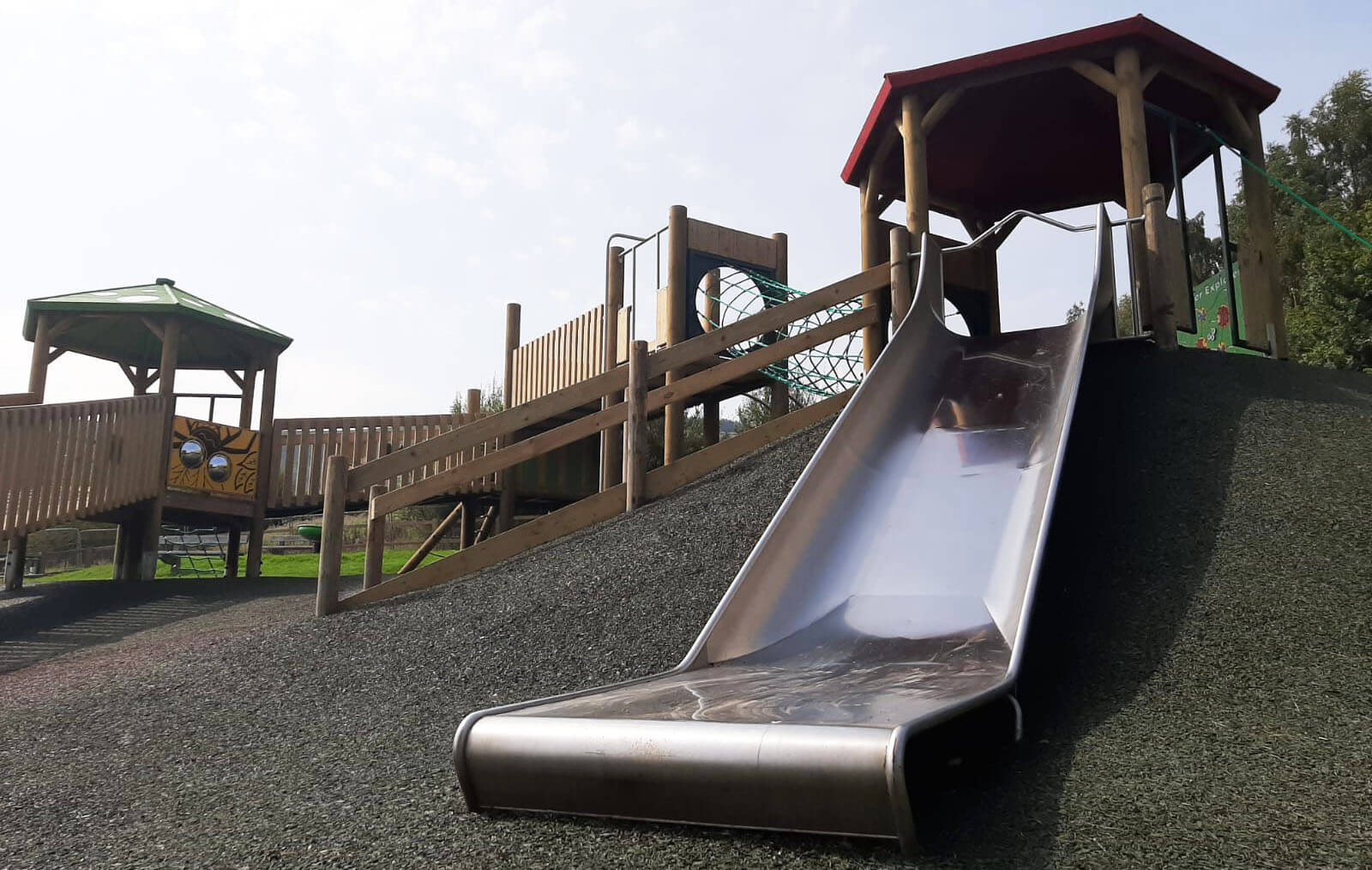 Specifications of Bonded Rubber Much
Meet ADA standards: Bonded rubber mulch is a few of the surfacing materials which meet the ADA standards. It makes it safe not only for fur humans and pets for the environment as well.
Accessibility: It complies with ASTM standards. Even if the customer looks for a versatile combination of poured-In-Rubber, Rubber tiles, Bonded rubber, etc., it can be the perfect and accessible surfacing option.
Ideal Solution: Apart from playgrounds, it offers a unique look to places such as zoos, water parks, walking facilities, resorts, etc. It also allows piling and sloping. In a nutshell, it is a complete package of an ideal surfacing system. 
Recyclability: BRM is composed of 100% recycled material. Which is a blend of urethane and shredded SBR. It contains no plasticizers or heavy metals to eliminate its toxic effect. The best quality binder prevents its displacement and frequent dislocations. Contact us to get cost estimates.
Tampa Bay Safety Surfacing 
Guarantee and Warranty: we promise to deliver safe and eco-friendly products to our customers. Our products are guaranteed and last longer than expected. We provide full assurance to our safety surfacing services. So, if interested, purchase with confidence. 
Delivery and Installation: Our workmanship delivers original, undamaged, and verified products safely to the desired destination. Customers can identify the same with intact labels and tags. Our assistants also guide the buyers to choose the surfacing system that fits that particular place's temperature, humidity, and traffic. 
Qualified and certified team: Our expert team is experienced, skilled, and adequately trained. Our professionals handle safety surfacing projects across. We are working with dedication and sincerity. Reach us to get connected with us. 
Reasonable rates: Unlike other safety surfacing providing companies, we don't charge high from our clients. We offer quality services at a price which suits our customers' pocket. Book an appointment to get free cost estimates.
Other than Bonded Rubber Mulch Surfacing, our company offers various services: –
Synthetic Grass

Synthetic Turf

Bonded Rubber

Rubber Tiles

EPDM Rubber

Poured-In-Place Rubber, etc.
Hurry up to get a unique customized surfacing system for your place. 
Get in touch
---
It is our responsibility to serve top-quality surfacing products by ensuring safety to our clients. Quality safety surfacing helps in reducing injuries and enhance the performance of the players. At the same time, it presents you with an aesthetically pleasing environment. Undoubtedly, you can rely on our company for your perfect project. So, to make the most out of our services, call us now.
Below is our list of additional services: