Best Products & Services by the Tampa Bay Safety Surfacing Team

Tampa Bay Safety Surfacing is a reliable company in the USA that'll help you with the most effective safety surfacing services. Our professionals have ample experience in the safety surfacing industry. So, contact us now and book an appointment. We present our safety surfacing services all across the country. No matter your city or state, you can seek us anytime and anywhere. Contact us and get your quotes now.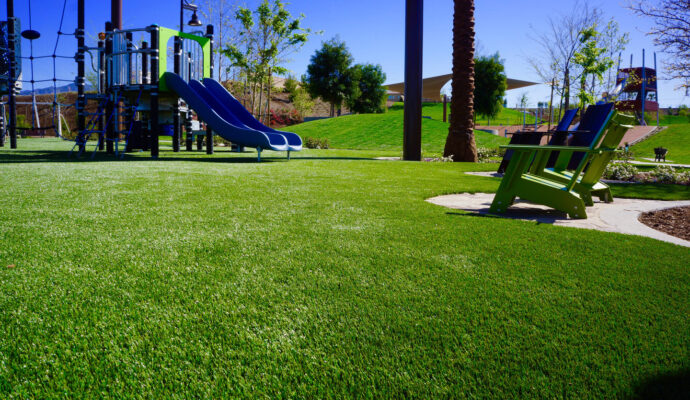 What services do we provide?
For the betterment of your home, office, gym, or any other place you own, you should consider seeking Safety Surfacing Services from Tampa Bay Safety Surfacing. We will provide you best offers and services at very reasonable prices. To know more about these services, read along.
Safety Surfacing- There are always a few dangers and jeopardy that one can face. These dangers and accidents mostly happen in places where you do exercise, walk, run, jump, play, etc. Safety surfacing is the act of applying a protective and impervious coating to the floor in order to improve the safety of those who play or step on it. It's a frequent occurrence in gyms, playgrounds, and colleges throughout the United States. 
Safety is paramount. Safety Surfacing is commonly used and favored because of its longevity, strength, and a variety of other benefits. Furthermore, such surfaces are less costly than most more aesthetically pleasing and lavish tiles and flooring. These surfaces are often used in playgrounds, pool areas, and other areas with a high risk of accidents and a need for long-lasting, sleek surfaces. The various types of safety surfaces that our technicians can mount are listed below:
Contact Tampa Bay Safety Surfacing Now
---
We're a well-known firm that is providing quality services in Safety Surfacing for a long time. Our firm always provides the best quality and contains a lot of varieties to help you make your best choice. Our services are not based on guesswork; accuracy and preciseness are our guarantees to you. Our firm provides first-rate and finest services and products.  Our company still has the highest standard with a wide range of options to help you make the right decision.  Our firm is an outstanding manufacturer of eco-friendly sporting surfacing, playground flooring, and all types of safety surfacing.
Our surfacing services are durable, functional, and eye-catching once created, with the added benefit of being installed. You will get the most with competitive and cost-effective deals. Our staff consists of well-trained, seasoned, and certified individuals who strive to complete work with precision and integrity. Our team will skillfully tailor the surfacing to suit every requirement of our clients using a variety of common options such as Poured-in-Place Rubber, Synthetic Grass, or even Bonded Rubber, among others. If you need reliable, affordable, and effective Safety surfacing services, please reach out to us for free estimates and quotations.
Below is our list of additional services: