Tampa Bay's Best Poured-In-Place Rubber Installation Services

Poured-in-place rubber has become a popular surfacing choice as it acts as a cushion and shock absorbent. Generally, it's poured for playgrounds, gyms, pool decks, recreational places, and in the areas where a lot of foot traffic activities are performed. If you are running one of the above spaces then, it's essential that you choose poured-in-place rubber surfacing instead of regular flooring. Not only will it offer protection but will also look great. For those who think whether or not rubber flooring is safer than concrete, the answer is rubber flooring is softer.
When a kid falls over it, the flooring acts as a cushion and absorbs the maximum impact of the falling, reducing the cases of concussion or injuries. If you want to install PIP rubber surfacing on your ground, contact Tampa Safety Surfacing. Our company has skilled professionals who can help you install PIP rubber without you facing any hassle.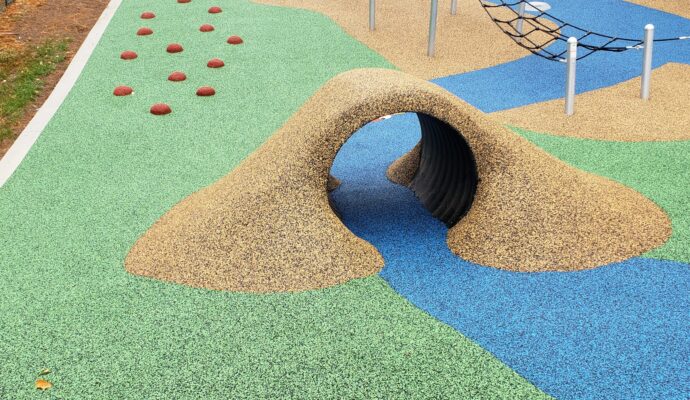 What is the Poured-In-Place rubber surfacing?
The poured-in-place rubber surfacing is made up of: SBR (Styrene Butadiene Rubber) and polyurethane are both synthetic and recycled materials. The top layer consists of EPDM, which is ethylene propylene diene monomer rubber that can be recycled. This layer can be colorful that you can see on playgrounds, pools, etc. Lower routine maintenance requirements and costs help make this option a smart investment for years of use.
Poured-in-place rubber is also known as wet pour rubber flooring. It is made up of two different layers
The base layer is a thick layer up to 10 inches. It makes the playground safe for children. The wear layer is stretchy, and the durability of this is more as it faces weather as well as climate changes of the place. Its thickness is about half an inch.
Safety factors for using poured in wet pour rubber surfacing
When you select any type of flooring for playgrounds or recreational activities, safety is an essential consideration. Installation of PIP rubber flooring eliminates these issues as it is:
Soft and shock absorbent.

Durability is more as compared to other materials.

Does not cause any injury to children when they jump onto it.

It will not cause any allergies when you come in contact with this surface.

No foreign objects will be buried in it.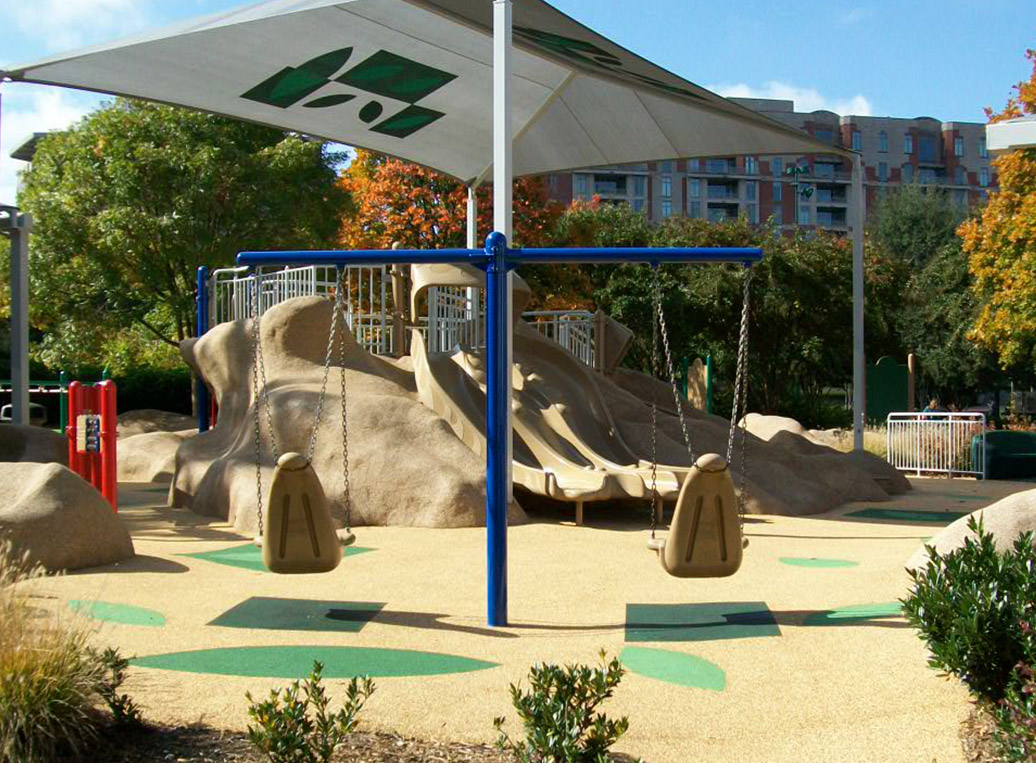 Life of poured-in-place rubber surfacing
The poured-in-place rubber surfacing is cost-saving as it favors the lack of yearly maintenance. PIP rubber surfacing longevity depends on:
How well it is installed

Quality of material used

Whether or climatic conditions

Traffic it experiences

How often you clean or maintain it. Although daily maintenance is not required, if you take good care, it'll last longer.
The new top layer can be poured if the old one is damaged due to any unfavorable circumstances.
What is the cost for the installation of this surfacing?
The cost of a poured in place surfacing will depend on some factors that are given below:
The thickness of the rubber you want to install.

Your color choice is also a factor that can save money.

Choice of binder will greatly affect the cost of the poured-in-place rubber system.

What is on the site now? If you have concrete on the site then, you won't have any site preparation cost to install.
If you have playground mulch, then it has to be removed, and preparation cost is added. Simply, it will increase the cost of installing PIP rubber surfacing. The average cost of poured-in-place rubber is approximately $10 to $15 per square foot, depending upon the options you choose. For exact quotes, you can call our professionals.
Types of bonding agents
Two main types of glues are used to bind the poured-in-place rubber. These are:
Aromatic glue: It is commonly used to bind the poured-in-place rubber as it is cheaper and customer-friendly. Its composition is a 50/50 mixed color combination of rubber granules. The only drawback of this is that it may grow more when it interacts with UV rays. It is costly but clearer as compared to aromatic. Most of the customers use it in the wear or top layer that consists of lighter colors.
Many factors influence the longevity of a poured-in-place rubber flooring. From time to time, certified professionals from Tampa Safety Surfacing can help you to keep your wet pour rubber flooring in good condition. Our experts give solutions to minor issues so that no serious damage occurs. When you want to clean, maintenance of flooring, we will visit your area. If you notice any small holes, blemishes, or any sign of damage then, you can contact us.
Areas where poured-in-place rubber flooring is installed:
Daycare Centers

Recreation Centers

Hotels

Patio Flooring

Playgrounds

Splash Pads

Water Parks

Schools
Advantages of PIP rubber surfacing:
Rubber flooring is among the most popular materials for children's playground surfaces, and that is not without legitimate reasons.
It is sound-absorbing that helps to minimize noise.

It is attractive and stylish. It is also available in a wide range of colors, sizes, and shapes, allowing you to design your playground according to your own choice.
Why should you choose Tampa Safety Surfacing for safety surfacing?
---
We use only premium industrial scrap black rubber-like EPDM, SBR, and naturals, which make up their premium blend of rubber granules. If you want to install your poured-in-place rubber surfacing, we can still help you. Our team members would love to assist you with any queries or any concerns you may have about any kind of surfacing service. Maintenance of PIP rubber surfacing is quite simple. We can assure you that everything will be done according to the desire of our customers.
We offer quite beneficial and comes in numerous colors and design patterns. That customer can choose according to their choice. We are committed to helping to create beautiful gathering places for communities and providing safe places for people of all abilities to play. For more info about the best safety surfacing products that we offer as a reliable PIP rubber surfacing company, call us now.
Below is our list of additional services: